Automatic Polarimeter KRUSS P3002RS Series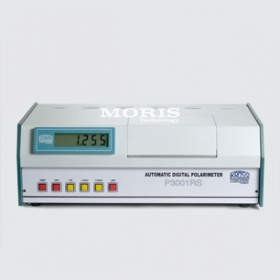 Measuring range: ±45°;
Resolution: 0.001°;
Accuracy:
Description
The P3000 is a very easy to operate polarimeter for the fully automatic measurement of the optical rotation. The measurement value is automatically shown directly after the sample has been inserted and output in angular degrees. The delivery of the polarimeter includes accessories and PC software for the operation and storage.
Measuring range: ±45°
Resolution: 0.001°
Accuracy: <0.004°
Measurement duration; 1°/ s
Minimum light transfer of sample: 1 %
Light source: Sodium lamp (589 nm)
Power supply: 230 or 110 V, AC, 50/60 Hz, 100 W
Warranty: 12 months