Results 1 - 1 of 1
Show items per page:
Scanning Probe Microscopes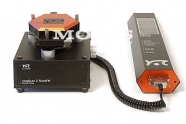 The easyScan line supports 8 different scanners for a wide variety of applications and needs. Easily start with a very basic and low cost STM and later upgrade to a powerful, full-featured AFM research system. Or, get something in-between.